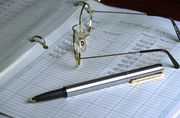 Introduction
The purpose of this module is to provide the financial statements for all sets of books on the system. To do this, the general ledger records the financial transactions from the other Advantos accounting modules, as they occur, for each set of books. This module provides a wide range of formats of financial reports, and even provides the ability to consolidate set of books into single financial reports or to consolidate G/L accounts into single financial reports.
To provide the widest possible latitude in the generation of financial statements for all clients, the General Ledger module provides a number of different charts of account, designed for different types of organizations. Using the established charts saves a great deal of time in setting up a set of books. Users can, however, configure their own organizational types and charts of accounts. In addition to the ease of setting up G/L accounts, the General Ledger module also allows budget amounts to be added to each G/L account record. This will allow reports to be produced comparing actual expenses to budgeted amounts.
One of the benefits of the Advantos™ ERP application is users do not need to know "double entry" accounting. This means, when an user creates a transaction (through A/R, A/P, P/R, etc) they only have to enter the G/L account#(s) to to allocate the income or expense to. The other side of the accounting entry will be posted automatically by the system. This other posting's G/L account# is derived from the "Critical Accounts Table" maintained in the Settings section of the Tools module. Because of this Settyings configuration, all charts of accounts must have certain account#s in common like 'Cash', 'Accounts Receivable', 'Accounts Payable', etc (i.e. clients must each have the same G/L account#s as exist in this configuration). There is initially installed 31 critical accounts.
The General Ledger module also controls the postings for the Banking module, and as part of the G/L month-end process, prints the monthly Bankbook Transactions Reports, essentially the application's monthly bank account statement, to which the bank actual statement is reconciled.
Chart of Accounts
This process allows the easy maintenance, creation, and removal, of individual G/L accounts for any Client. The ability to remove a record is limited if any transactions have occured and posted to the account. Each account is assigned a specific major classification (asset, liability, etc) and a specific minor classification (current assets, general operating expense, etc). These minor classifications can be maintained in the Settings section of the Tools module.
Each account can be consolidated into another account for financial statement reporting. This provides the ability to provide detailed account information for management reports and more general consolidated account information for investor reports.
Journal Entries
Most financial transactions within the system are generated from the various modules and do not require any entries on the part of users; however, from time to time it is necessary to manually post entries directly to the General Ledger module, called "Journal Entries". Theoretically, an entire accounting system can be created from journal entries. In the Advantos™ ERP application virtually all transactions are generated from the individual accounting modules. Items typically entered by journal entries are interest amounts posted to bank accounts each month, bank service charges, funds transfers, and various corrections of improperly processed transactions. Journal entries may also be required by accounting supervisors to bring a set of books in line with auditors opinions, by writing off assets or making other adjustments.
You may also review all postings detail for any G/L account number for any or all monthly periods within the configured "archive" retention definition. Users can also review any postings by module.
Journal Entries can be defined to occur monthly, and will be created accordingly upon each G/L update.
Budgeting
Budget information is usually used to review projected operating results and to compare actual results to the projected results. This process allows the direct input of 12 months of budget information for any period. This information is retained and updated until final budget approval; whereupon, the data is updated to the financial transaction records. You may keep the budget data on file or may delete it; whatever you wish.
Reports
The widest range of formats for various financial reports are included, and additional formats can be designed with the assistance of your Customer Service Representative. The selections includes the expected Income Statements, Cash Flow Reports, and Balance Sheets as well as many others.
Miscellaneous
Basically this option contains the ability to create all G/L accounts for a defined client. This is normally done for new clients. There is also a utility spreadsheet that allows the direct alteration of monthly financial totals. This utility can only be used by the highest priviledged users.
End Of Month
The month-end process in the General Ledger module is the culmination of all work performed in the other modules throughout the month. Like the other modules, G/L has its own monthly checklist, which provides ample opportunity to review and check for errors before the actual monthly financial statements are prepared and the last financial period is updated for the month. Since the entire G/L process is designed to provide accurate and auditable financial statements, it is critical all corrections are processed before the G/L module update. Once the update is performed, no corrections are possible.