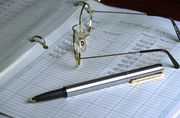 Introduction
The Advantos Enterprise Payroll module is designed to allow payroll to be managed for multiple clients without running a separate payroll process for each. In order to accomplish this, the Payroll System has its own set of books and may have its own checking account. Payroll transactions are run through this set of books, then clients are billed back for their share of gross payroll and taxes. These bill-backs automatically create accounting entries in Payroll for the payroll and other Clients books and generate paper transfer requests to be used in actually transferring funds between the appropriate bank accounts.
The Advantos Enterprise Payroll module can be configured to operate in three different modes. The first mode, mode [0], will process payroll billbacks from Clients to Payroll trust account via internal computer funds transfer. This is the 'Funds Transfer' method and is the usual way payroll is processed in a 'Property Management' environment; as all financial transactions are handled internally by the software and output is sent directly to the bank (or to use the banks ACH system).
The second mode, mode [1], will process payroll billbacks from Clients to Payroll trust account via A/P check. This is the 'A/P Checks' method. Again, all financial transactions are handled internally by the software; however a/p checks need to be printed by the Client making the payroll, and these checks need to be deposited into the Payroll's bank account (through the A/R system). This method is used only if the Client banks somewhere other than at the same bank as your company and you don't wish to process payroll directly from the Client's bank account.
The third mode, mode [3], will to process payroll for this Client directly from their bank account. No payroll funds route through the Payroll trust account. All payments, including the paycheck itself are made directly from the Client's bank account. This is the 'Direct payment' method. Note, however, taxes need to be created in their a/p system by running the Tax Invoice program. This method needs a little more hand-holding in order to properly accomplish the payroll processing.
Another feature of the Advantos Enterprise Payroll module allows the creation of a single employee record, meaning an employee can receive one pay check even if they work for more than one of your clients. Tax records can be broken down by Federal Tax ID Number, allowing taxes to be reported from the consolidated Payroll Trust Account or from individual Clients.
All payroll checks can be issued from one bank account. This convention greatly simplifies payroll reporting. All net pay, taxes, insurance, and deductions are disbursed from this checking account. All sets of books utilizing this system will be billed for their share of the payroll costs, including taxes. In other words, the payroll expenses associated with any client can be properly allocated back to the client, along with the tax expenses.
Some employee information will continue to be maintained in the Payroll System, like social security numbers, tax withholding, vacation and sick codes, etc. Addresses are set up and maintained in the Address Book System. Operators will have to review Address Book entries carefully before pulling a name into Payroll, since an entity may have more than one record if various addresses have been used. If the Address Book entry does not have the address desired, it cannot be changed without review by other module users, to ensure any changes are appropriate.
Employee Data Maintenance
The system allows you to set up an employee record, a separate salary record for each employee, and maintain data on tax exemptions, vacation and sick pay accruals, earnings totals and payrate changes for each employee. The employee record is easily accessible for maintenance as is the salary information.
Tax Rate Maintenance
Tax rates based on Federal or State publications are critical to the proper calculation of payroll taxes and the Payroll System provides you with a number of features designed to ensure ease in maintaining these tax rates.
Payroll Processing
The key function of the Advantos Enterprise Payroll module, payroll processing, has been streamlined for ease of use, even by an untrained user. The process has been made so efficient an entire payroll can be done in under 30 minutes, from entering time records to printing the checks. Like the Accounts Payable module, Payroll benefits from the use of the laser-printed check feature.
The Payroll System has two method of entering payroll data into the system, either by setting up a "salaried" wage or by entering timesheet information. Both methods allow quick entering of data, and in the case of timesheet entries, overtime can be automatically calculated based on two different rates.
Reports
Numerous reports have been designed to allow close, careful monitoring of all aspects of payroll and tax records and to assist in the preparation of the Fed Reports, 940, 941A and W-2s.
Miscellaneous Utilities
Several useful processes are included here, including the ability to prepare labels from the employee data base, to reprint payroll checks, and to be able to adjust tax records manually.
End of Month Processes
As with all the other modules, monthly updating to the General Ledger System must occur to ensure accurate financial information. The Operator simply follows steps outlined in the checklist provided and reviewed in the End-Of-Month Operations section.